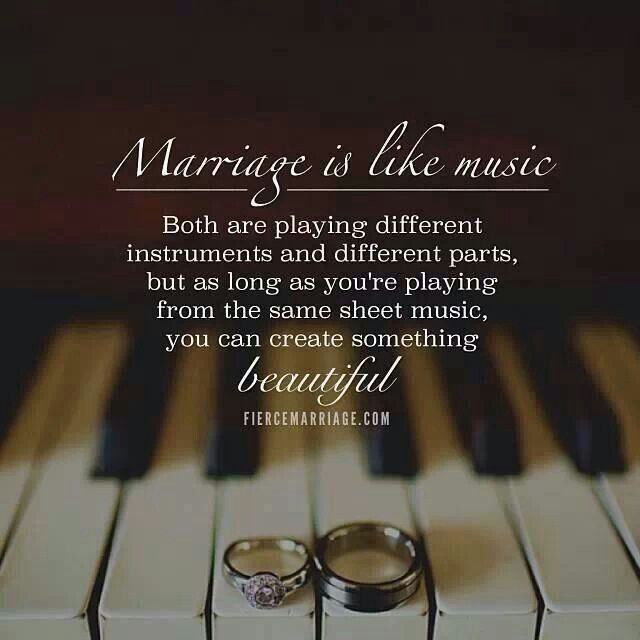 Marriage is like music. Both are playing different instruments and different parts, but as long a you're playing from the same sheet music, you can create something beautiful.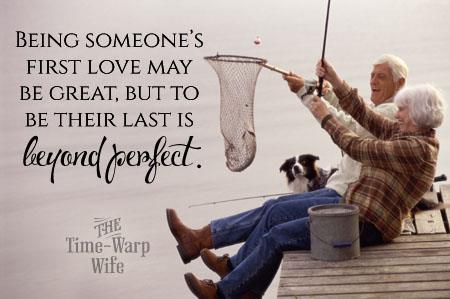 Being Someone's first love may be great, but to be their last is beyond perfect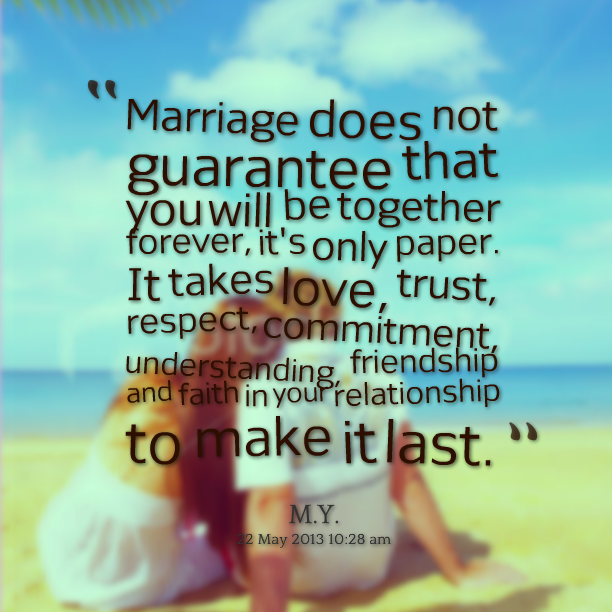 Marriage does not guarantee that you will be together forever, it's only paper. It takes love, trust, respect, commitment, understanding, friendship and faith in your relationship to make it last.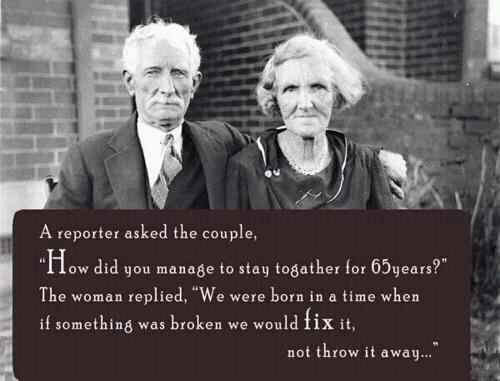 A reporter asked the couple, " How did you manage to stay together for 65 years?" The woman replied, "We were born in a time when if something was broken we would fix it, not throw it away…"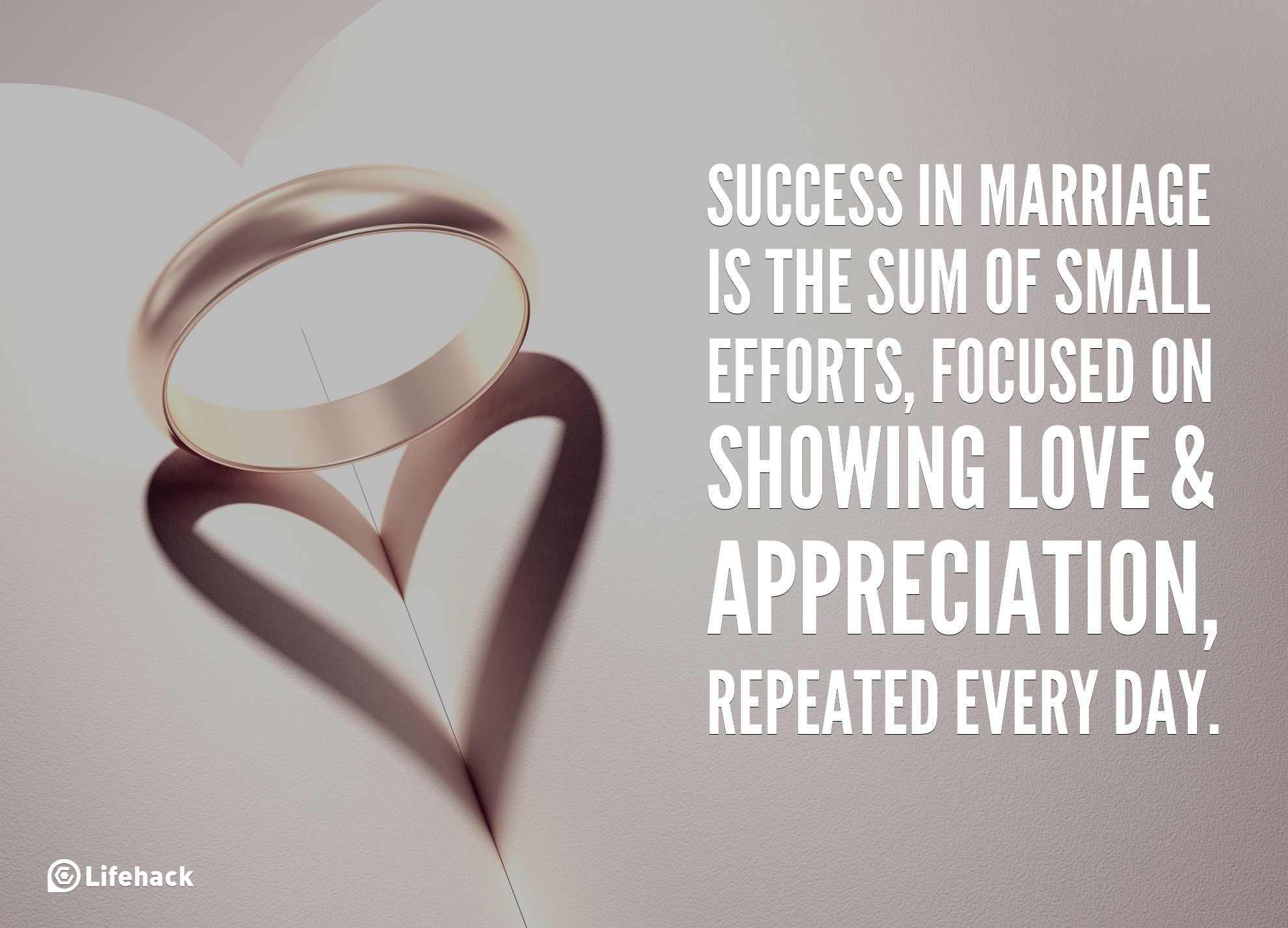 Success in marriage is the sum of small efforts, focused on showing love & appreciation, repeated everyday.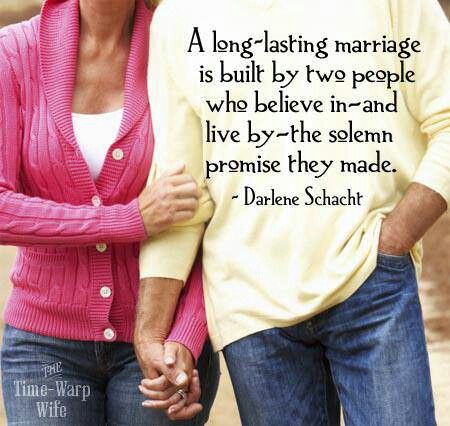 A long lasting marriage is built by two people who believe in-and live by-the solemn promise they made.

-Darlene Schacht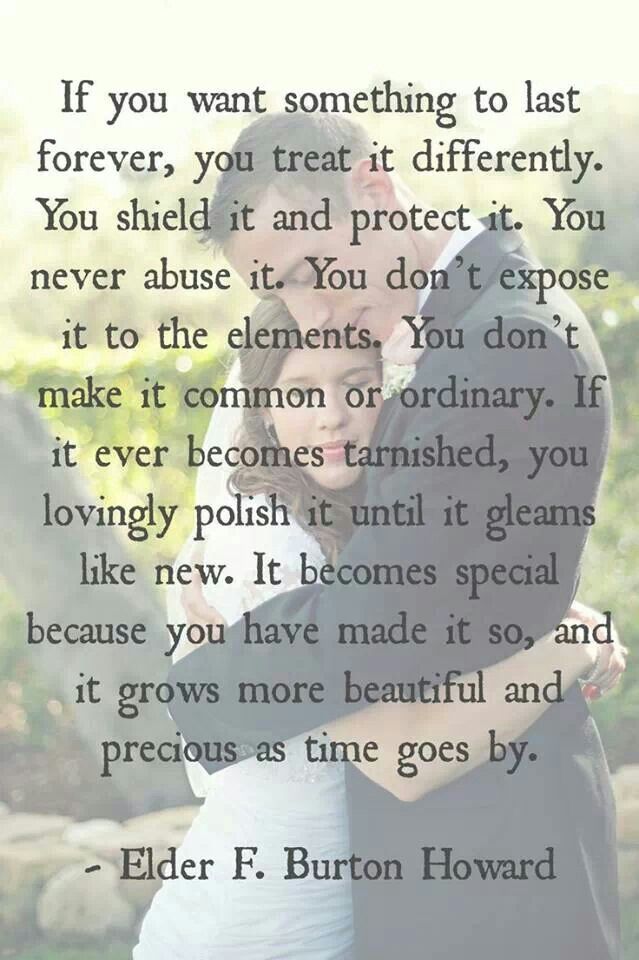 If you want something to last forever, you treat it differently. You shield it and protect it. You never abuse it. You don't expose it to the elements. You don't make it common or ordinary. If it ever becomes tarnished, you lovingly polish it until it gleams like new. It becomes special because you have made it so, and precious as time goes by.

-Elder F. Burton Howard